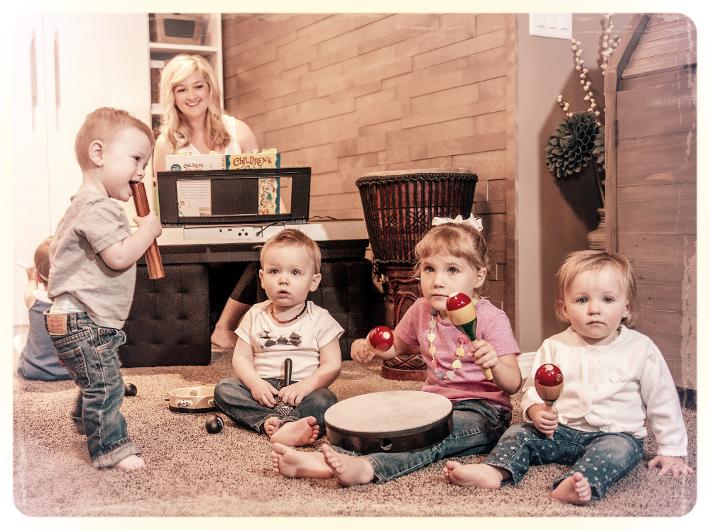 Group lessons offered for babies & toddlers- newborn to 4 years old
45 minutes includes mixes of live piano, ukulele, guitar, djembe/drumming, singing, non-pitched percussion & dance/movement.
Parent supervision required
Classes sold as a 6-week package
$25 a lesson (Parents bringing two children do not have to pay twice! It is still $25)
Payments made via e-transfer prior to session start. Digital receipts offered.
No refund policy for missed lessons
Approved Business License (City of Airdrie)
Any questions regarding payments, availability or scheduling please contact me via email
Email: bsharpmusicstudio@outlook.com
B Sharp Music Studio has remained closed during the entire duration of the pandemic. This fall is the official reopening!
To ensure that families feel safe in our environment, I will be instilling illness expectations similar to daycare policies. This includes staying home due to fever, cough, vomiting, runny noses, etc. More specific information will be provided during registration, and consent to participate with risk of contracting covid-19 will be included in registration.
Any lessons missed will not be refunded unfortunately. B Sharp is a small business, and music lessons are a similar standard to dance, swimming or any other extracurricular activity. If Miss Alison cancels a lesson, it will be refunded or made up at the end of the 6-week lesson block.
Lessons will be running this fall with zero covid restrictions. Masks will be optional for registrants.
Sanitizer or hand washing will be encouraged before and after class.
Instruments will be sanitized and rotated to avoid direct contact with other classes.
Located in the community of Windsong in Airdrie, AB. A specific address will be emailed following registration.
Parking available in the driveway during lessons and directly across the street.
Additional parking a short walk away next to a park!
Find us on Facebook or Instagram! Direct links found on the "Contact Me" page.
© Copyright 2014 | Powered by Yola.com