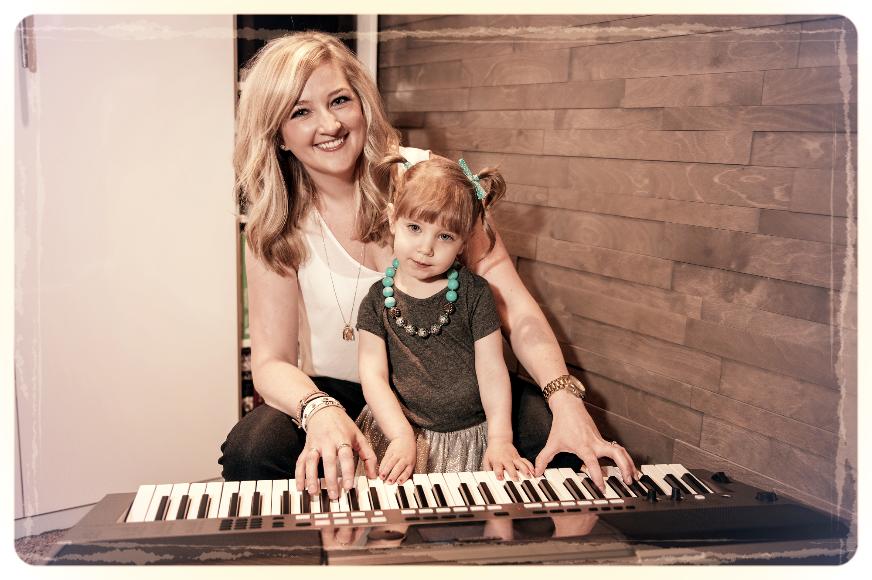 A home run business, B Sharp Music Studio blossomed from the desire to be close to family.
Alison Seipp is an elementary trained music teacher with a double degree in Music & Education.. She graduated from the Department of Music at the University of Saskatchewan specializing in trumpet, and has Grade 8 Royal Conservatory of Music training in piano. Following her time at the U of S, Alison moved to Airdrie to pursue a career as an elementary music specialist. After nine years in a public teaching system, (two of them on maternity leave) she noticed a need for specialized music classes for infants, toddlers, and families with multiple children. After building a family in Airdrie and hosting a simple Mom Group music class with friends, a turning point in her career had been reached, and B Sharp Music Studio was born in the fall of 2015.
Music and a strong sense of family are passions that have followed Alison throughout her life. B Sharp Music Studio provides a memorable experience that leaves you feeling excited, liberated and encouraged to follow your own passions, and to help your children find theirs as well.
© Copyright 2014 | Powered by Yola.com